National Taffy Day - May 23rd

Photo of early taffy pullers.
National Taffy Day - May 23
Written by James Candy Company
National Taffy Day is a celebration of one of America's favorite candies - taffy. It's a day when we can indulge in this sweet, chewy treat without any guilt.

But how did National Taffy Day come to be?
Taffy has been around for centuries, with its origins traced back to the late 19th century in Atlantic City, New Jersey. It was here that a man named David Bradley first began selling taffy from his store on the boardwalk. Bradley's taffy quickly became a hit among tourists, and before long, other stores on the boardwalk began selling their own versions of the candy.
In the early 1900s, a man named Joseph Fralinger began selling taffy from his own store on the boardwalk. Fralinger was known for his high-quality taffy, which he made in a variety of flavors. He also pioneered the idea of packaging taffy in souvenir boxes, which became popular among tourists.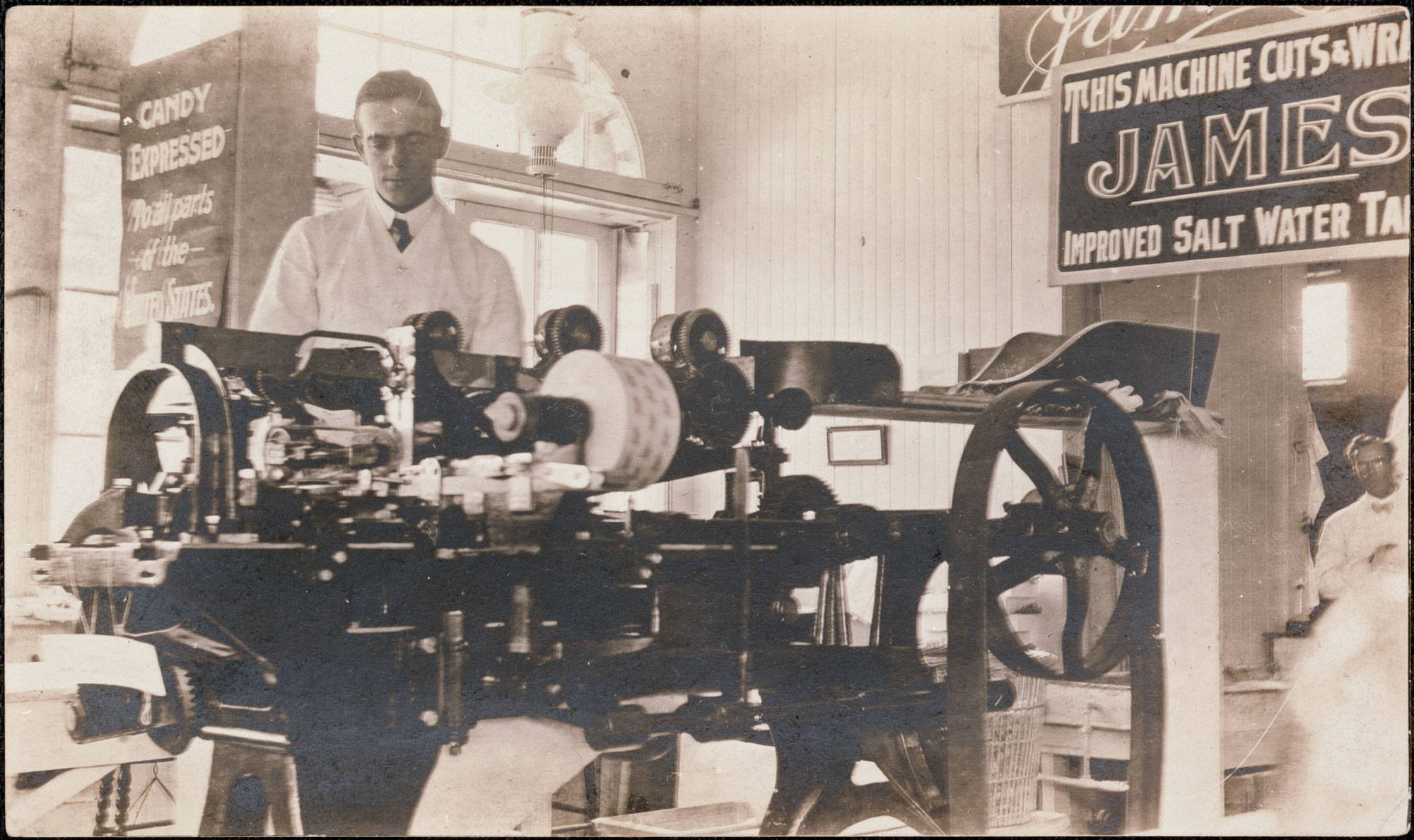 Over the years, taffy continued to grow in popularity, and in 1910, the Atlantic City Taffy Company was formed. The company produced taffy on a large scale, making it available to people all over the country.
But it wasn't until the 1980s that National Taffy Day was officially recognized. The holiday is celebrated every year on May 23rd, and it's a day when taffy lovers all over the country can enjoy their favorite candy guilt-free.
Today, taffy is available in a variety of flavors and styles, from classic saltwater taffy to gourmet taffy made with high-quality ingredients. And while it's still a beloved treat in Atlantic City and the Jersey Shore, it's also enjoyed by people all over the world.
National Taffy Day is a reminder of the rich history of this beloved candy and a celebration of the joy it brings to so many people. So, on May 23rd, be sure to indulge in a few pieces of taffy and celebrate this sweet holiday in style.
Celebrate National Taffy Day with 15% OFF Taffy!

Starting Thursday, May 18, use code TAFFYDAY15

*** 20% OFF For Email Subscribers ***
(look for your special code in our next email)